Technical Specification
Garage roller door technical specifications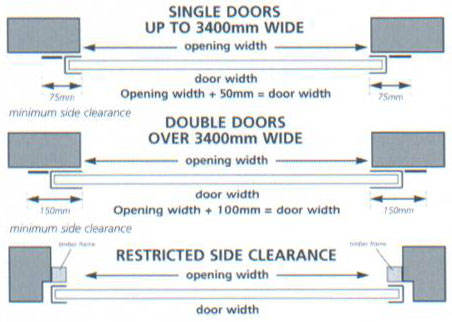 ---
HEADROOM CLEARANCES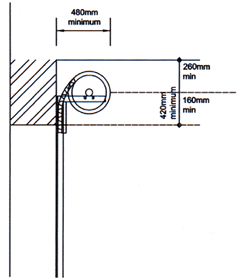 NOMINAL OPENING HEIGHT CLEARANCE REQUIRED

UP TO 2135mm 420mm (as illustrated above) UP TO 2440mm 450mm UP TO 2740mm 480mm UP TO 3055mm 520mm

All double doors require a minimum of 450mm for both 2135mm and 2440mm nominal opening heights
---
Glidermatic doors require an extra 20mm side clearance on the side the drive unit is required to be fitted.

The diagrams show the relation of Gliderol doors to the horizontal and vertical brick opening.

Please note that many more widths of doors are available than shown in the drawing.

The windlock System should be specified for double doors in very exposed locations. In these instances, greater side room clearance is required. For advice and information, speak to Gliderol's technical department or your local supplier.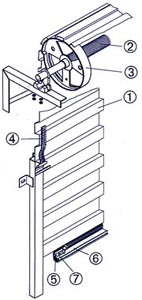 1. Roller door curtain
2. Internal Spring mechanism
3. Hardwearing nylon drum wheel
4. Polyglide
5. Full width PVC weatherseal
6. Aluminium bottom rail
7. Door stop/roller