Commercial and Retail Units
For shop and commercial use, Blueriver Steel provides buildings from simple sheds to more complex designs with officing and mezanines. Doors and windows can be added to allow access for storage and warehousing, as well as for customers and designs can be customised to give your retail unit something unique to stand out.
Our high quality steel buildings and retail units are designed and manufactured to the exact specification of our customers taking into account, the needs of access, security, lighting and interior comfort. Our portal frame methodology gives the most efficient and cost effective building for your needs with a high level of flexibility in layout and store space inside and out.
Call us now on 01603 720245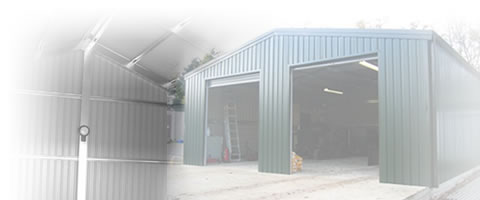 Commercial steel buildings range from shops to offices to workshops and warehousing and storage. The buildings need to take into consideration not just what they contain, but provide a safe, comfortable and secure work environment. For instance a customer facing-area, an office area, the production area and storage, each with different requirements. Fortunately Blueriver's steel buildings provide a huge amount of flexibility allowing windows, doors and interior partioning to be placed almost anywhere within the commercial steel building.
Our steel buildings incorporate the following features;
Designed to exact measurements provided by the customer.
A range of single skin or Insulated cladding profiles. Fire regulations met to 125mins Fire Integrity
Building Control Regulations met by production of Structural Calcuations
Skylights in the roof.
Portal frame for maximum use of space
Variety of internal finishing and layout to suit your needs
On site surveys carried out for site design including groundworks
Class 7 MOT Testing Station in Blue Steel, providing two workshop bays with full steel roller doors giving a light and airy building for MOT work.

A paintshop that specials in painting horse boxes built by Blueriver Steel Buildings

A suitable Clinical Industrial Specification for Food Processing facilty. The building is finished in brown steel, with interior walls specially finished to enable quick wash down to maintain standards of cleanliness.

Insulated Office with Storage Facilty and Mezzanine constructed as a two storey multi-use building.

Test Bed Housing Unit New Models for testing new cars for Nissan. The building includes ramps for easy vehicle access and an inspection pit. These types of custom steel buildings are one of Blueriver Steel Buildings major strengths. We design and create the steel building you need and not just standard builds.

Fully Insulated Retail Shop unit constructed in Essex. This steel-built building includes storage and warehousing with direct access for deliveries at the rear through two roller doors, while providing a shop area for retailing to the front. The steel walls and roof are fully insulated providing a secure, yet comfortable working environment.

Seafood processing Factory - North Norfolk Coast. This single storey steel building is finished in Ocean Blue and provides space for the food processing production line, together with separate space for a small shop. These types of workshop provide a secure workplace that can be erected rapidly allowing your business to grow while keeping capital costs down.

Having a passion for car restoration demands you have the right tools and working enviroment. This medium size steel building will house some prime examples of specialist vehicles.

Fully Insulated Composite Panel Building.

6m w x 9m L x 3.5m H Single Skin Steel Building

Why not visit one of our buildings. Make an appointment today!