Hercocks Steel Barn for Storage
This classic simple steel barn shows all the traditional advantages of steel buildings with a simple portal frame offering the maximum interior space with the minimum of fuss. The building is lit from the top via skylights to reduce the expense of adding side windows and can be used for general warehousing, storage or garaging of farm vehicles.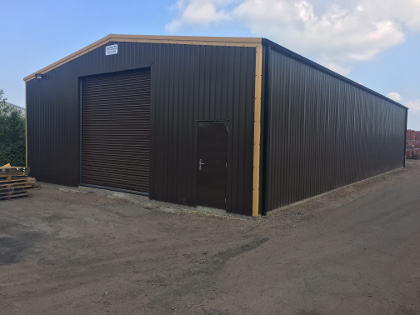 As can be seen the building is designed for utility for where cost and expense per square metre need to be kept to a minimum, and a basic shell type building is required.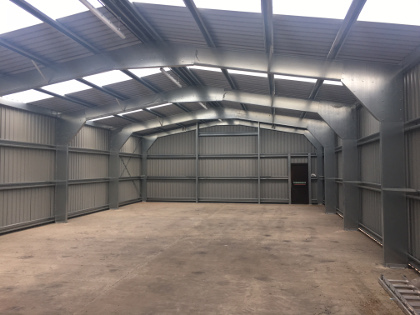 Despite the basic build, the presence of skylight panels in the roof ensure that the building has a lot of natural interior light and the frame itself maximises the amount of interior space. This building is uninsulated and simply finished on the interior, but can be fitted with shelving and racking if required.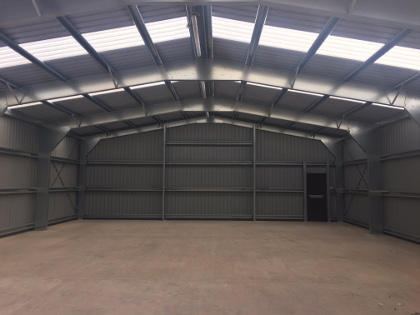 Access is provided via a simple side door, or via the large main door, as seen here from the inside. Adding oversize doors and roller doors allows vehicle access for larger vehicles which can then be used to transport and move materials inside the warehouse. Again, the absence of interior pillars maximises the space and removes obstacles.