MOT Testing Station
Class 7 MOT Testing Station in Blue Steel, providing two workshop bays with full steel roller doors giving a light and airy building for MOT work.
Class 7 MOT Testing station
Dimensions shown below relate to the pictures below. Whether its Class4 or 7 we can deliver a building which meets all VOSA requirements.
Internals fitted by others
Fully Fire rated specification giving 125 mins fire integrity. Insulated panels
Main Building
Width = 15 metres
Eave height = 5 metres
Ridge height = 6.322 metres
Roof Pitch = 10 degrees
Number of bays = 2
Bay size = 4.6125 metres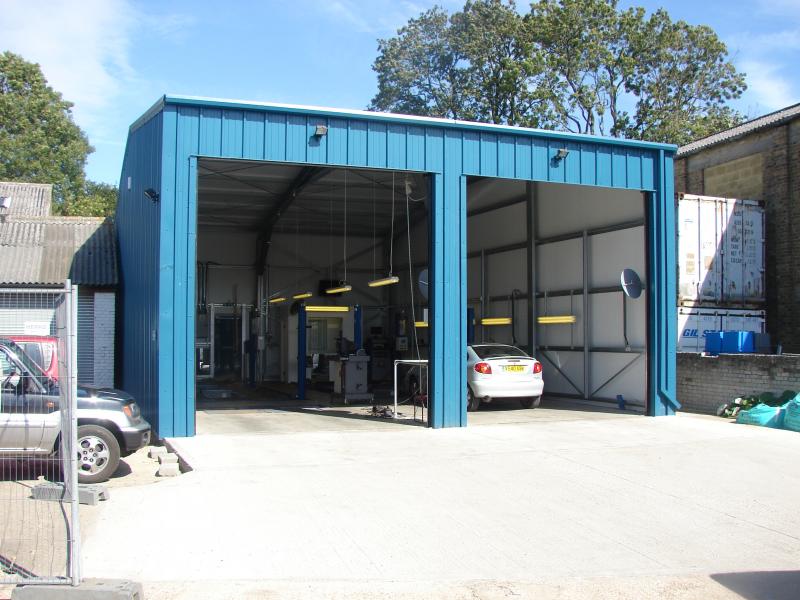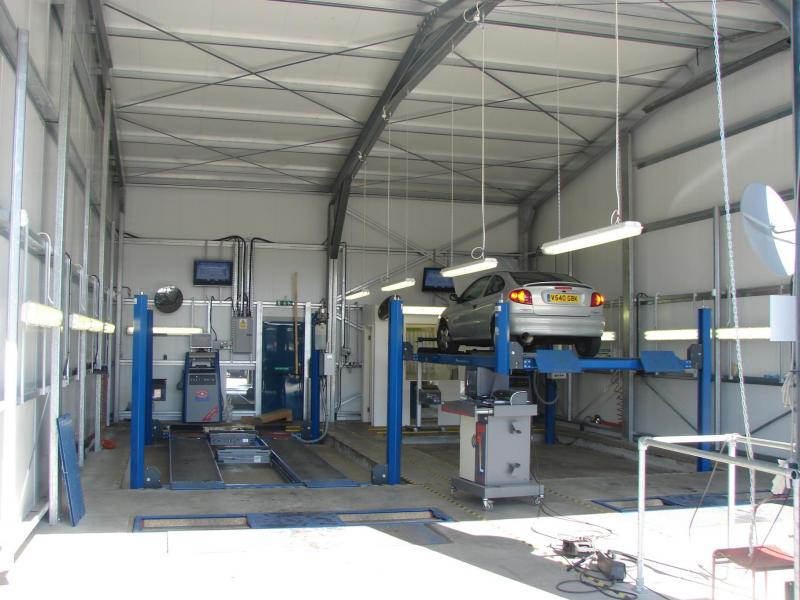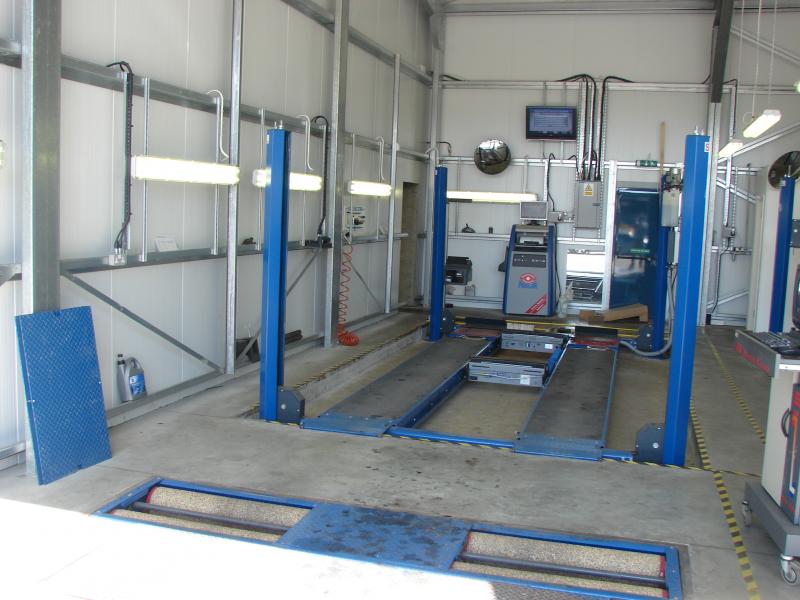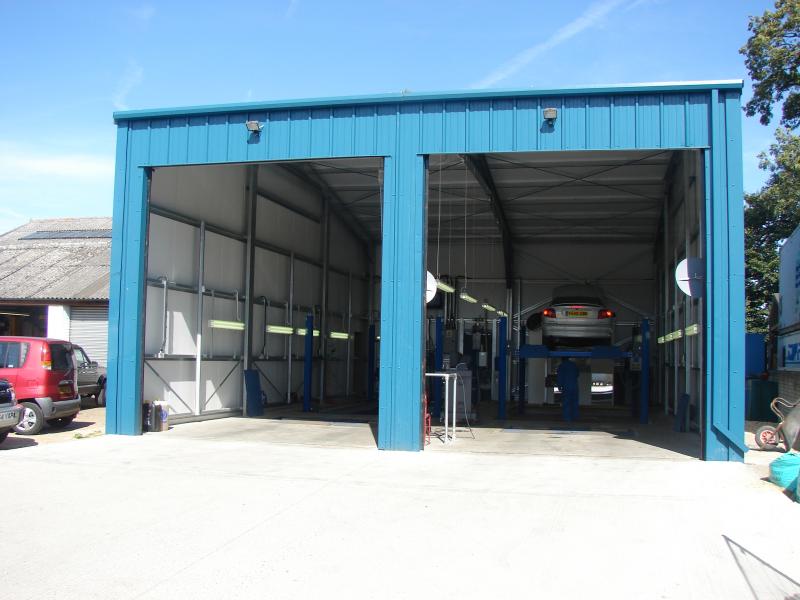 Pictures Copyright Blueriver Steel Buildings Ltd 2009